Gamers haven't been forgotten at Acer's event today. Specially for them, the Taiwanese company unveiled two new computers.
First off, the Predator 17X laptop, one that can be used with both the Oculus Rift and the HTC Vive VR headsets. It comes with a 17.3-inch screen that can go up to 4K resolution. If you go nuts with the configuration options, you can also choose an Intel Core i7-6820HK processor, 64GB of DDR4 RAM, and three SSDs in RAID 0. You get customizable RGB lighting for the keyboard, and the device has the full Nvidia GTX 980 graphics card, and not the 980M as you'd expect to see in a laptop.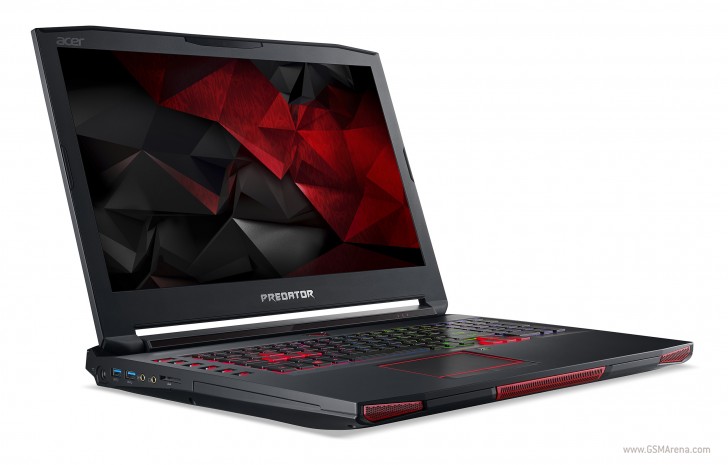 It has a triple fan cooling system, and it obviously supports overclocking. The Predator 17X weighs a whopping 4.5kg and it has 3-hour battery life. It will launch in China first in May, and will reach Europe and North America in June. Pricing will start at $2,799.
Next up, the Predator G1 desktop is billed as "portable", though you probably won't be taking it on road trips with you. It can be configured with up to a 6th gen Intel Core i7 CPU, 64GB of RAM, Nvidia Titan X graphics, and a 512GB SSD + a 4TB HDD.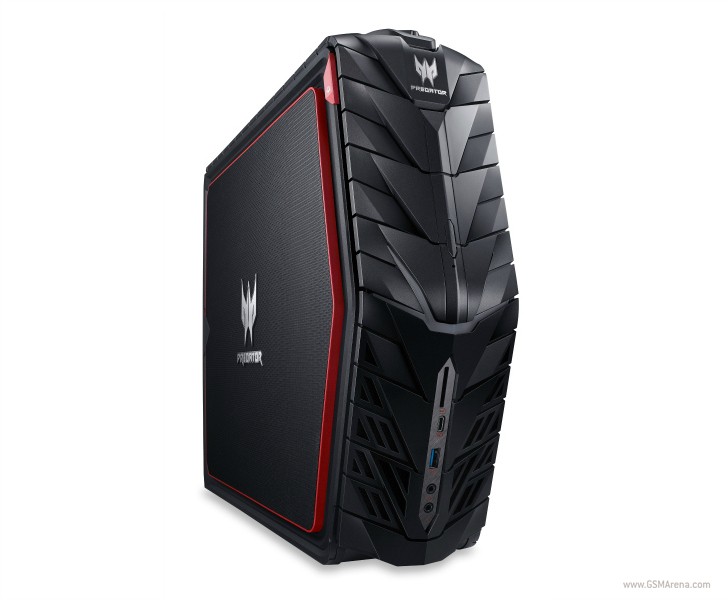 The G1 is ready for your VR experience of choice, naturally so given the specs. It will be priced from $2,299. It will be out in Europe in June, and in North America and China in July.
Source 1 • Source 2 • Source 3
Source : www.gsmarena.com/