New Windows-powered 2-in-1s and laptops aren't everything that Acer has announced at its event today. Also present was the new Acer Chromebook 14 for Work, a device which the Taiwanese company claims is the fastest Chromebook on the market.
That's seriously doubtful given the specs of Google's newest Chromebook Pixel, but Acer seems to believe in what it says. The odd thing is that the company hasn't actually revealed the detailed spec list for the new Chromebook, so we can't really assess these claims.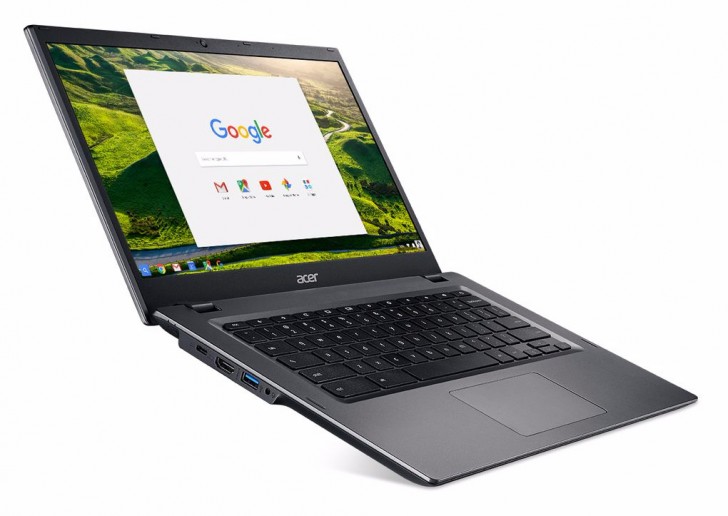 All Acer's willing to disclose about the Chromebook 14 for Work is that it features 12-hour battery life, an Intel Core i processor, and that it has a spill-resistant keyboard and overall rugged design which complies with military specs and lets you drop the laptop from 45cm without worry. It can also withstand up to 60kg of weight being placed on top of it.
The Chromebook 14 for Work is the first laptop to use Corning's new Vibrant Gorilla Glass, which can be customized with various images. This is also Acer's first model to be compliant with Google's Chrome for Work program. The laptop is probably only going to be sold through enterprise channels. Pricing and availability information hasn't been announced yet.
Source : www.gsmarena.com/