Android N is yet to be officially named later this year, but it was already detailed last month. It offers multi-window (split-screen) multitasking, improved Doze mode, better notification handling among others.
The Android N Developer Preview was seeded to Nexus 6, Nexus 5X, Nexus 6P, Nexus 9, Nexus Player, and Pixel C in early March. The Preview even saw its first firmware update in mid-March.
Surprisingly, Sony made the Android N Preview available to the Xperia Z3 model earlier today. If you own the D6603 or D6653 flavors of the Xperia Z3, then you can easily install and run Android N. Here is how:
Connect your compatible Z3 device to a computer with a USB cable.

Xperia Companion will open automatically.

Make sure you have Xperia Companion version 1.1.24 or later. If not, download the latest version from here.

Hold down the ALT key on your computer and click on Software repair on the home screen, then follow the guide.

You'll be asked to disconnect and turn off your device, then to reconnect whilst holding down the volume down key to start the software flashing.

You can return to factory settings at any time by connecting back to Xperia Companion and following the Software repair.
The Android N Developer Preview lacks the Xperia launcher, so you should have that in mind before installing. Plus - it's recommended to install it only if you are a developer and know what you are doing. Bugs and issues may and will occur, so it's not recommended to use an Xperia Z3 running on Android N as your primary phone.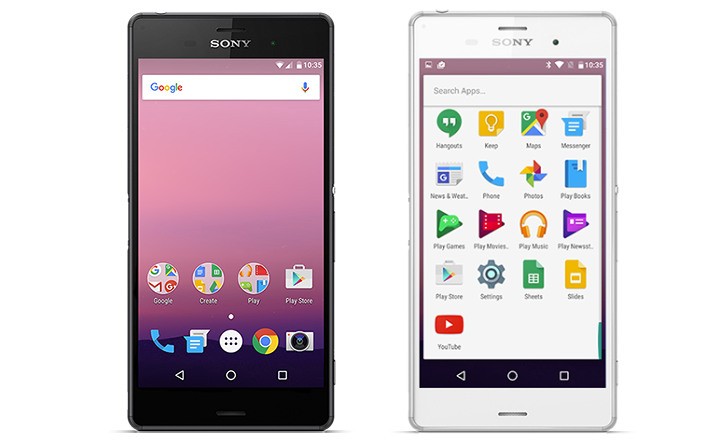 That being said, feel free to share your experience in our comments section.
Source : www.gsmarena.com/