Asus has just launched the Zenfone 3 range of smartphones in Malaysia. Announced two months ago, the Zenfone 3 is only now starting to become available, with a couple of models first listed in Thailand the other day.
Back to Malaysia though, where the company held its Zenvolution event today. The press was reminded again of the phones' features and specs, but since those have been official for a while now, it's the pricing that's perhaps more important.
The top-specced Zenfone 3 Deluxe, the first smartphone with the updated Snapdragon 821 chipset, which also has 6GB of RAM and 256GB of built-in UFS 2.0 storage will retail for MYR 3,299 ($820). Yes, it's pricey, but look at those numbers! The more reasonable version with the regular Snapdragon 820 and 'just' 64GB of storage (but still 6GB of RAM) will be priced at MYR 2,599 ($645).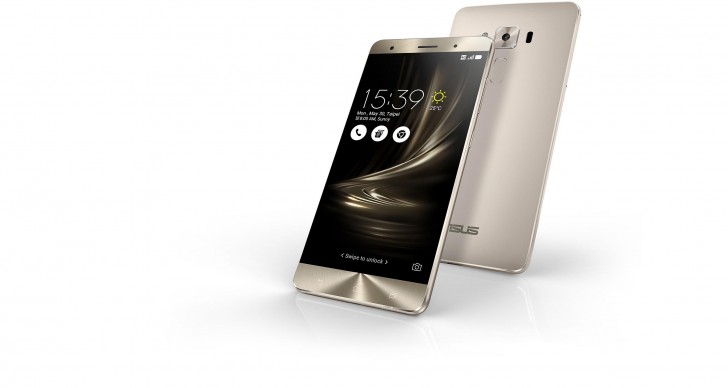 Asus Zenfone 3 Deluxe
That's the same you'll need to pay for the Zenfone 3 Ultra 6.8-inch phablet (if you can still call it that) in its 4GB/64GB flavor and with a Snapdragon 652 inside. The Zenfone 3 Laser is priced at MYR 999 ($250) and the Zenfone 3 Max, whose claim to fame is its 4,100mAh battery, will be the most affordable of the bunch with a price tag of MYR 799 ($200).
Then there are the vanilla Zenfone 3's. The 5.2-inch ZE520KL with a 4GB of RAM and 64GB of storage is priced at MYR 1,499 ($370), while the larger 5.5-inch ZE552KL is MYR 200 on top of that for the same specs.
Next in line, we have the Indian launch on August 17, and hopefully more regions to follow.
Source : www.gsmarena.com