The
Samsung Galaxy Note7
was the high-profile launch over the last seven days and we have a couple of weeks of pre-orders before it goes on sale.
The US is getting some sweet freebies - a choice between a Gear Fit2 smart band or a 256GB microSD card to put in the Note7, $25 worth of games out of the box and $20 after your first Samsung Pay purchase. Other regions have to wait longer and may not get freebies (though there's talk the UK is getting a choice of Gear VR or 256GB microSD)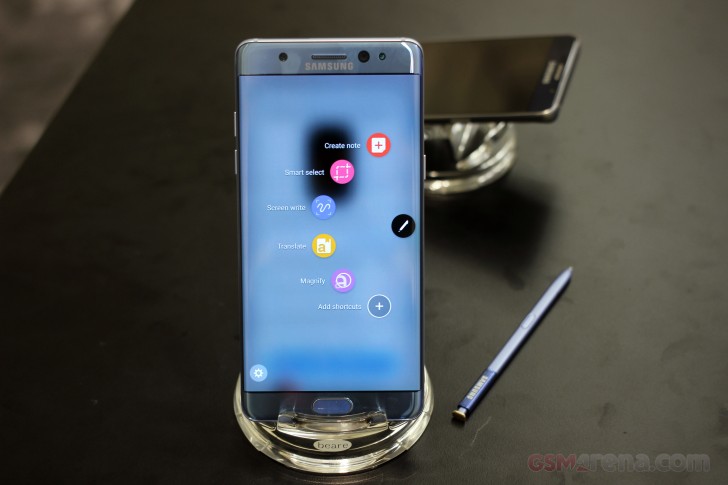 There's a new Gear VR headset, but unlike the S7/S7 edge launch, you won't be getting one for free. You'll have to shell out €90 for it. Shame, since it's backward compatible (Galaxy S6 and later) so you could gift it to someone if you don't personally care about VR.

Of course, there's more to the Galaxy Note7 than gaming performance with the Snapdragon 820 or Exynos 8890 chipset and Vulkan API support. We played around with the Gear VR and were quite impressed with it, it's a marked improvement over the previous model.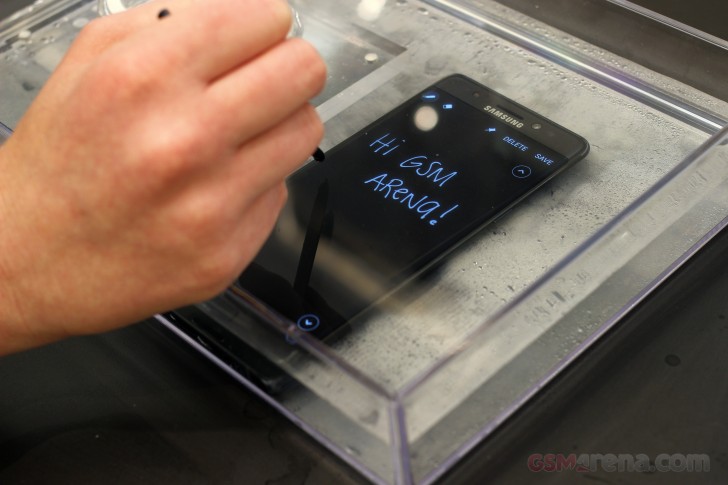 It's the first in the Note line to be waterproofed and Samsung made the S Pen work underwater. Speaking of, the trademark stylus can leave notes on the always on screen, awesome for at-a-glance reference.
Another first for the line is the iris scanner. It may replace the fingerprint reader as the best way to secure your Samsung Pay account, Knox and private files in the Secure folder.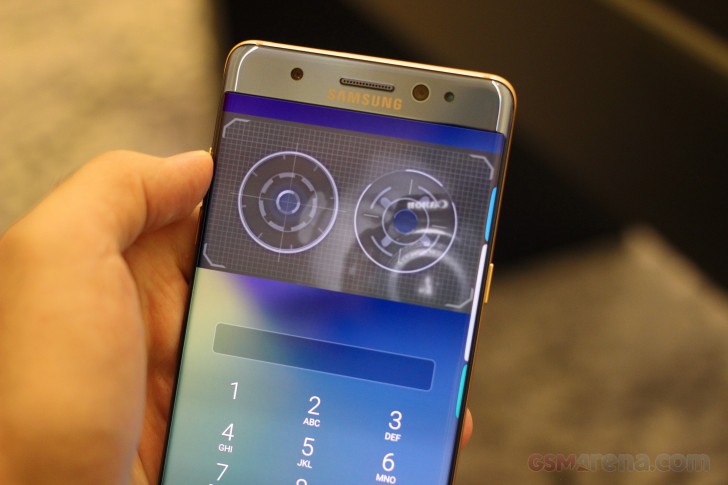 Samsung introduced a dual-tone paint job with - Coral Blue. The metal parts (and accents) of the phone are gold, contrasting with the blue below the two Gorilla Glass 5 panes.
The screen is still 5.7" big, but it's curved on both sides, making the Note7 surprisingly compact. We were quite impressed by the new design (by the new color too).
The phone also packs S7's excellent camera and comes with 64GB of built-in storage. We were slightly disappointed to see no UFS card support, Samsung has designed a hybrid slot. This is also the first Note not to have more than the same-generation Galaxy S phone - or is it?
The battery adds 500mAh over the previous Note, 3,500mAh total. We expect great battery life, but couldn't help noticing the Note7 is 100mAh short of the S7 edge battery.
Well, we've started writing the review but we'd love to hear your thoughts on the Samsung Galaxy Note7 - best thing ever or not quite?
Source : www.gsmarena.com