Strategy Analytics posted its latest research on the best-selling smartphones in Q2 2017. The results unveiled a dominance of Apple's iPhone 7 and iPhone 7 Plus at the top two spots, while the Galaxy S8 and Galaxy S8+ trailed behind at third and fourth. The fifth best-selling smartphone between April and June is the Xiaomi Redmi 4A with 5.5 million units worldwide.
The iPhone 7 sold 16.9 million units and amounts for 4.7% market share. Its Plus-sized sibling got 4.2% of the pie which equals to 15.1 million phones.
Samsung launched the Galaxy S8 and the Galaxy S8+ in March and started shipping in April and managed to push to customers 10.2 million units of the 5.8"-screen device and 9 million more of the bigger phone.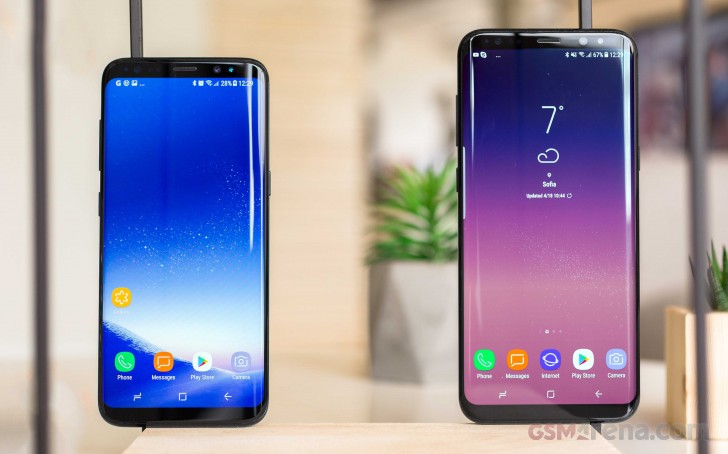 Surprisingly or not, the ultra-cheap Redmi 4A comes right after the Apple and Samsung flagships. The price of around €100 and the expansion to various markets helped Xiaomi regain positions and 1.5% of the market share for the entry-level phone.
The overall picture shows 360 million sold units in Q2 2017. 1 of every 6 new smartphones is one of the Top 5 best-selling devices.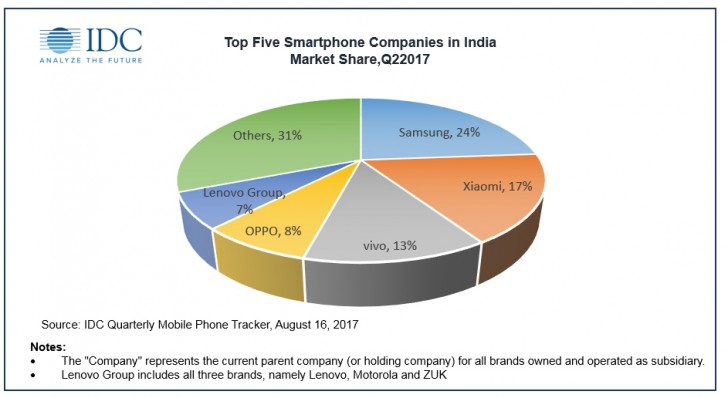 Analysts shared that Xiaomi is already the second biggest vendor in India. According to IDC, the Chinese manufacturer secured the silver medal with a healthy 25% growth quarter-over-quarter and reached 17% market share. Samsung is still the top vendor in India with one of every four smartphones coming from the Korean company.
Source : www.gsmarena.com