The alcatel Idol 4S with Windows 10 Mobile launched in the US back in November last year for $470. It's been less than a year, and the bundle - which includes the Snapdragon 820-powered phone and VR goggles - has received price cuts multiple times.
Last we heard, it was going for $288. And now, Amazon is offering the device for $225: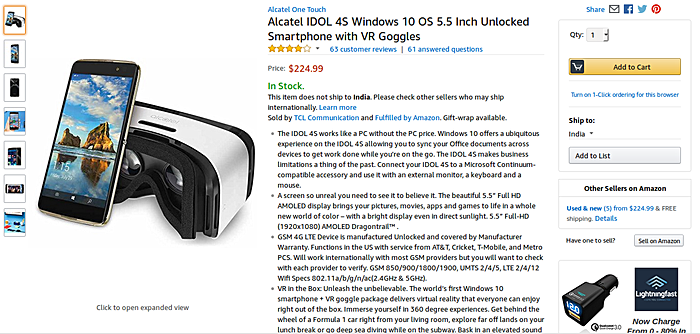 This is an unlocked unit, the likes of whichfirst arrived in the US through Microsoft back in January this year.
A quick look at the software giant's online store reveals the company is still asking $470 for the bundle, so purchasing from Amazon saves you $245.
For what it's worth, the device is available as Idol 4 Pro in Europe, where it launched recently.
Source : www.gsmarena.com